Trailer for Theatre Movement Bazaar's Track 3!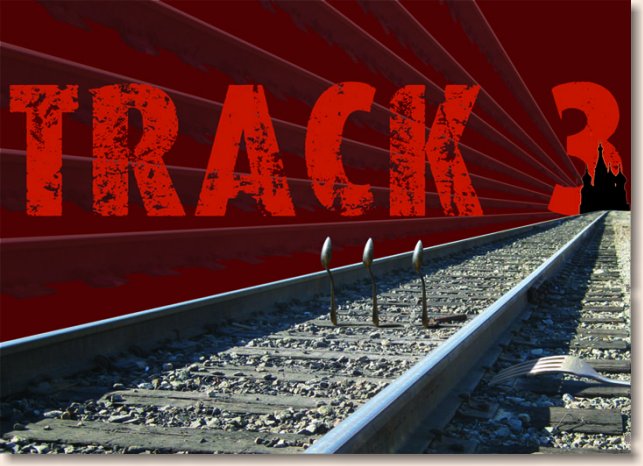 Theatre Movement Bazaar's Track 3
A contemporary adaptation of Anton Chekhov's Three Sisters
January 17 – February 10 
Buy Tickets 
Theatre Movement Bazaar, creators of last year's Anton's Uncles and The Treatment, investigate Chekhov's famous play, Three Sisters. In this new work, Track 3, the characters are stranded, waiting and wanting something outside of themselves to give them happiness. They are on the modern hero's journey, not to Moscow, as they hoped, but a journey within. Movement, dance, song and humor derail the play from its Victorian origins and set the itinerary for a twenty-first century existential extravaganza.
Theatre Movement Bazaar is a company dedicated to creating original performance works. Led by principal artists Kronis + Alger, TMB's award-winning productions heighten physicality and remix theatre forms to create provocative story telling.
Created by TMB's Kronis + Alger
Directed / Choreographed by Tina Kronis
Written by Richard Alger
Ensemble: 
Kendra Chell, Caitlyn Conlin, Mark Doerr, Dylan Jones,
David LM McIntyre, Jesse Myers, Mark Skeens, Liz Vital
My Performance Dates:
January 17, 18, 19, 24, 25, 26 @ 7:30pm
January 20, 27 @ 3:00pm
February 1, 2, 4, 7, 8, 9 @ 7:30pm
February 10 @ 3:00pm 
Bootleg Theater
2220 Beverly Blvd, LA, CA 90057
213.389.3856